Eliminating financial illiteracy, one post at a time. That sums up the purpose of the blog in one sentence.
About the Writer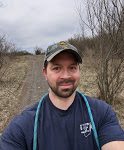 Brian Lesko – Writer and Investor
Based in the Pittsburgh, PA area, Brian holds full-time employment as a Warehouse Manager for an electronics firm. Brian enjoys wealth building, investing, gardening and the great outdoors. Brian holds a B.A. in Environmental Studies from the University of Pittsburgh and an MBA from Robert Morris University.
Tamila McDonald has worked as a Financial Advisor for the military for past 13 years. She has taught Personal Financial classes on every subject from credit, to life insurance, as well as all other aspects of financial management. Mrs. McDonald is an AFCPE Accredited Financial Counselor and has helped her clients to meet their short-term and long-term financial goals.
Hope is a digital marketing manager and foster/adoptive single mom to five kids. She has run her own consulting company for over 15 years and took a leap of faith returning to the corporate world in 2021 to a job and team she loves! Hope began sharing her journey with the BAD community in the Spring of 2015 and feels like she has finally mastered the balance between family first and wise financial decisions.
Syndicated Authors
Lyle Solomon has extensive legal experience, in-depth knowledge, and experience in consumer finance and writing. He has been a member of the California State Bar since 2003. He graduated from the University of the Pacific's McGeorge School of Law in Sacramento, California, in 1998 and currently works for the Oak View Law Group in California as a principal attorney.
You can see his articles at Thousandaire.
Allen Francis was an academic advisor, librarian, and college adjunct for many years with no money, no financial literacy, and no responsibility when he had money.  To him, the phrase "personal finance," contains the power that anyone has to grow their own wealth.   Allen is an advocate of best personal financial practices including focusing on your needs instead of your wants, asking for help when you need it, saving and investing in your own small business.
You can also see his articles at Thousandaire.
About The Company Supporting the Blog

This blog is part of the District Media, Inc. portfolio. Originally founded in the District of Columbia in 2007, District Media, Inc. is an independent media company. Our objective is to deliver high-quality personal finance news and advice that informs, empowers, educates and entertains the public. We provide this information free of charge through our portfolio of personal finance websites, with all operating expenses paid through advertising.