Eliminating financial illiteracy, one post at a time. That sums up the purpose of the blog in one sentence.
About the Writer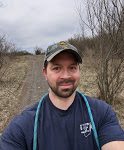 Brian Lesko – Writer and Investor
Based in the Pittsburgh, PA area, Brian holds full-time employment as a Warehouse Manager for an electronics firm. Brian enjoys wealth building, investing, gardening and the great outdoors. Brian holds a B.A. in Environmental Studies from the University of Pittsburgh and an MBA from Robert Morris University.
About The Company Supporting the Blog

This blog is part of the District Media, Inc. portfolio. Originally founded in the District of Columbia in 2007, District Media, Inc. is an independent media company. Our objective is to deliver high-quality personal finance news and advice that informs, empowers, educates and entertains the public. We provide this information free of charge through our portfolio of personal finance websites, with all operating expenses paid through advertising.